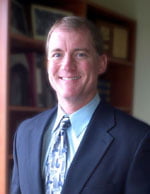 The Northwest College of Construction is one of HBAMP's best kept secrets (that we wish wasn't so secret…). It is a residential trades college that we helped found nine years ago and that is growing into a powerhouse training facility for the building trades. Most recently, the College is unveiling a new, accelerated Residential Carpentry Program that will launch this fall. At a time when our industry is experiencing a shortfall of quality subcontractors and a need to educate youth about the opportunities in construction, NWCOC is poised to help.
None of this would have happened if it weren't for the leadership of NWCOC's founding President, Dan Graham. Dan is retiring on June 30 after leading the College through its initial conception, the struggles of a recession hitting just a couple years into its creation, and ultimately bringing it into profitability and positioning it for future success.
Dan had a lot of contractor training experience before helping found and ultimately heading up NWCOC, but no real experience as a College President. He learned on the fly and adapted to the realities of a depressed market. He formed partnerships with high schools and other youth work organizations in our area. He developed new markets for the College's services and new funding sources. He also continuously worked to find ways to reach beyond the College's commercial base and help address training needs in the residential construction industry.
Dan is leaving the College in good hands – the NWCOC Board recently named and hired a replacement for Dan who started May 19. David Zagorodney has over 15 years of College administration and teaching background as well as 20 years of military operations experience. There will be a six week transition period before Dan's official last day of June 30.
However, Dan is committed to NWCOC and knows how important this transition will be to the next stage of its success. The NWCOC Board will be entering into a consulting agreement with Dan for another six months. This will allow David and the staff to become fully up to speed and benefit from the relationships, knowledge and experience Dan has contributed and will continue to provide to support a smooth hand-off.
Having a way to ensure the training and development of a strong trades contractor industry, from the basics of residential carpentry up through construction supervisory management, is critical to our industry's future. So is ensuring that today's youth hear and connect with the opportunities working in our industry provides them. HBAMP is committed to doing this, and with a new partnership between the Home Builders Foundation and NWCOC, we'll be providing financial support to help with this, too.
---
Original article appeared here: Home Builders Association