ESSENTIAL CRAFTSMAN AT NWCOC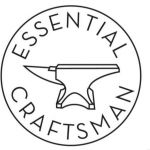 OPEN TO ALL NWCOC STUDENTS
Northwest College of Construction proudly presents special guest Scott Wadsworth from ESSENTIAL CRAFTSMAN.
Join Scott as he dives into the heart of craftsmanship.
ONE NIGHT ONLY!
WHEN: December 18, 2019 2:00pm & 5:00pm
ABOUT SCOTT:
from essentialcraftaman.com…
Scott started working in 1974. His career as a craftsman has encompassed logging, saw milling, guiding elk hunters, production framing, commercial concrete, steel fabrication, blacksmithing and every aspect of residential carpentry and contracting.  
Check out Essential Craftsman on YouTube!