STATE-OF-THE-ART HVAC TRAINING FACILITY
FOR TACTILE LEARNERS
Northwest College of Construction is proud to announce the results of its HVAC Lab in collaboration with the ABC HVAC JATC.
Over $120,000 in new investments
Reduced class sizes with A/B scheduling
New equipment that facilitates troubleshooting exercises
Enchanted instructional materials
IMPROVEMENTS
Dedicated a second HVAC Lab

6 new I-Connect mobile, table-top training units:

Basic refrigeration training unit
Refrigeration & air conditioning training unit
Motors, controls & circuit training unit
Residential heat pump training unit
Electric heat control board training unit
Gas-fired forced air control board training unit

New student-built, walk-in freezer training unit
New computer projectors and projection screens
Custom-built lab tables
FEATURED INSTRUCTOR
Kevin Cotterill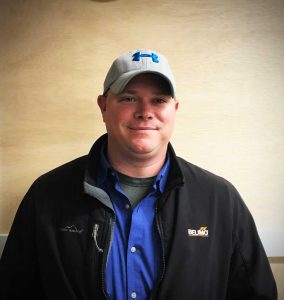 With 15 high-profile years deeply embedded in the industry, Kevin Cotterill is a tremendous resource within the improved and modernized HVAC program at NWCOC.
Kevin originally started his career as a student at the college (part of the original HVAC graduating class) and has grown to become the Lead Service Technician at Oregon-Aire. His passion for teaching has not gone unnoticed by his students or the college staff. Kevin is currently teaching HVAC Level 1.
"Mr. Cotterill is always invested in helping those who are committed to the craft. He works very hard at finding an explanation that others can clearly understand and learn from. A very relatable instructor." –NWCOC Student
"Kevin is a huge resource for us at NWCOC. Being a previous student, he understands what we are trying to accomplish and works to continue our mission and values as a company. Our improved HVAC program would not be here without his contributions."
-Katrina Cloud, Director of Apprenticeship at NWCOC.
Kevin's licenses and certifications include Oregon LEB, HVAC Journeyman's Card, R410A Certification, Mitsubishi and Daikin Certifications for Install and Commissioning, Honeywell VFD Certification and American Auto Matrix Certification.