COVID-19 UPDATE:
All training programs at Northwest College of Construction have been adapted to successfully follow COVID-19 rules and regulations.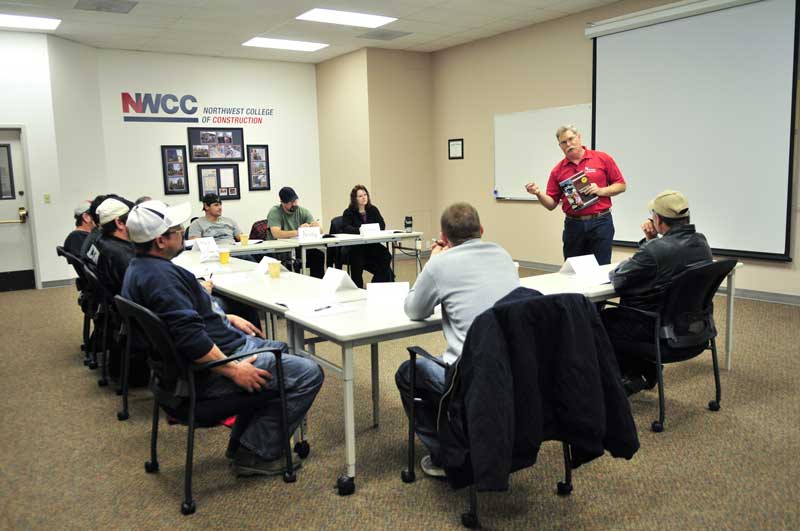 TAKE YOUR CAREER TO THE NEXT LEVEL!
This 16-hour course teaches the basic leadership skills required to supervise personnel. It discusses principles of project planning, scheduling, estimating, safety, management, and presents several case studies for student participation.
This course is recommended for construction supervisors with two (2) or fewer years of supervisory experience in the field. Individuals with more experience may want to consider the Supervisory Training Program (STP) seminars for supervisors with 2–8 years of experience, or the Project Management course for those with eight plus (8+) years of supervisory experience.
SESSION 1:
THE BASICS
Industry Today: the need for training, impact of technology.
Gender and Cultural Issues: communication styles of men and women, language barriers, sexual harassment, cultural differences.
Business Organization: division of responsibility, authority, responsibility and accountability, job descriptions, policies and procedures.
SESSION 2:
LEADERSHIP SKILLS
Become a Leader: characteristics of a leader, functions of a leader, leadership styles, and ethics in leadership.
Communication: verbal communication; nonverbal communication, written or visual communication, communication issues.
Motivation: employee motivators, motivating employees.
Team Building: successful teams, building successful teams.
SESSION 3:
LEADERSHIP SKILLS – SAFETY
Getting the Job Done: delegating, implementing policies and procedures.
Problem Solving and Decision
Making: decision making vs. problems solving, types of decisions, problem solving, special leadership problems.
Safety Overview: accident statistics. Cost of Accidents: insured and uninsured costs.
Safety Regulations: workplace inspections, penalties for violations.